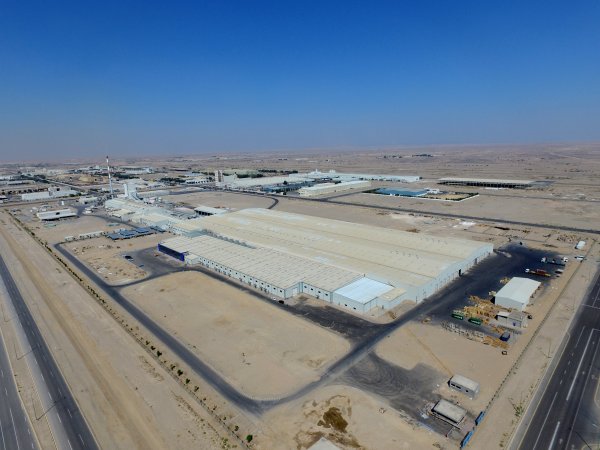 AGC Obeikan Glass At Glance
AGC Glass Europe and Obeikan Glass Company formed a strategic partnership serving increasing demand of high performance coated glass for construction sector in Middle East and Africa market. Conglomerate join forces bring out outstanding products of solar control, high performance and spectrally selective glass.
The state-of-art coater with 72 sputtering positions is designed, built and operated by AGC INTERPANE (Germany) - worldwide market leader in coating industry with numerous references and vast international experience.  AGC Obeikan Glass coating facility is located in Yanbu Royal Commission industrial area at the west coast of kingdom of Saudi Arabia.
The important strategic location and superior industrial infrastructure are giving customers across the Middle East and Africa a faster access to the advanced products and services.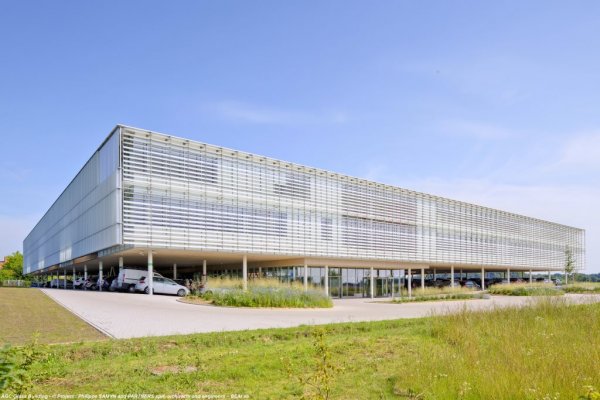 AGC Glass Europe
Based in Louvain-la-Neuve (Belgium), AGC Glass Europe produces, processes and distributes flat glass for the construction (external glazing and interior decorative glass), the automotive (original & replacement glass) and the solar sectors.
It is the European branch of AGC, the world's largest producer of flat glass. The AGC group has 200 companies in over 30 countries with more than 50,000 employees, focusing on 4 main business segments: Glass, Electronics, Chemicals and Ceramics.
For further information, visit the following websites :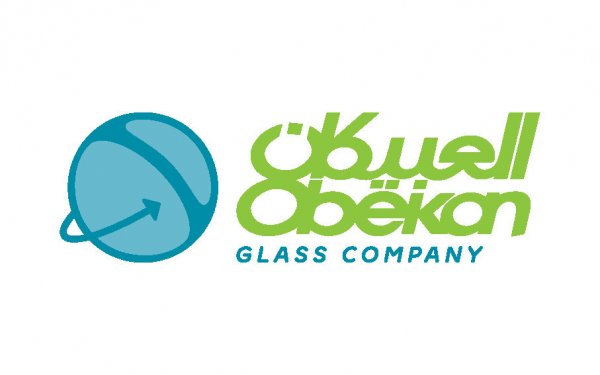 Obeikan Glass Company
Obeikan Glass Company (OGC) is a subsidiary of Obeikan Glass Investment Group (OIG) with more than 30 years of experience in packing and packaging industries.
Obeikan Glass Company operates the largest float glass plant in Middle East market with the production capacity up to 800 tons per day.
Producing high quality of clear float glass in a range of thickness from 3 to 12 mm with global standard of excellence serving Middle East market and exporting to more than 30 countries worldwide including Europe.
A pioneer history
A great glassmaking tradition
In the 19th century Belgium was the largest exporter of glass in the world and one of the main producers of polished glass. Rapid development of mechanisation led to a merger between the two largest producers of flat glass, "Glaces et Verres" (Glaver S.A.) and "Union des verreries mecaniques Belges" in forming  Glaverbel in 1961.
The float revolution
In 1963 Glaverbel expanded into the Netherlands, building a glass drawing plant in tile. In 1965, it opened the first float glass line in continental Europe, at Moustier, Belgium. In 1972 the French company BSN (Danone) took control of Glaverbel and integrated the Belgian company into its flat glass division.
The technological revolution and worldwide recession made Glaverbel to begin diversity into glass processing.
From the Benelux to a multinational group
In 1981, BSN shed its flat glass activities and Glaverbel was acquired by Asahi Glass Co. Ltd (Japan), enjoying a great degree of management independence. Glaverbel expanded in Western Europe through investments, partnership and acquisitions.  
Pioneer and leader in Eastern Europe
In 1991, Glaverbel was the first western industrial company to invest in the former Czechoslovakia, subsequently expanding in central Europe. In 1997, Glaverbel acquired the leading flat glass producer in Russia, establishing extensive distribution network across the country. A year after, Glaverbel acquired the European flat glass activities of PPG Glass industries, mainly located in France and Italy.
Becoming a full part of AGC
In 2002, as part of its worldwide re-organization, AGC took full control of Glaverbel which was delisted from the stock exchange. In 2007, AGC adopted a single name for all its companies around the world, and so Glaverbel became AGC Flat Glass Europe, and in 2010, AGC Glass Europe.
Strategic alliance with Interpane
July 2012 saw the start of a new alliance in the glass industry. AGC and Interpane, a leading German glass producer and processors, joined forces to better serve customers in the German-Speaking regions. 
Environmental Commitment
In March 2021 AGC Obeikan Glass became first magnetron coated glass manufacturer in the Middle East to obtain Cradle to CradleTM Bronze for it's range of solar control & low emissivity (2Ag) products.
AGC Obeikan Glass environmental policy has four main objectives:
To reduce energy consumption used for heating and air conditioning by producing high performance coated glass.
To deliver products with improved environmental performance throughout their entire lifetime, including the recycling stage.
To produce high performance products which score builder to gain LEED points, achieving a better rating for Green Sustainable Building.
To use safe and ecologically intelligent materials, that help to preserve the environment.
International Building Projects (IBP)
Glass and architectural experts responsible for supporting investors, architects, engineering firms, façade makers and processors in specific technical solutions, with a focus on glass façades, glass roofs and other special exterior applications.
Interior Design Consultant (IDC)
Glass and design experts that help architects, planners, designer furniture producers and processors to choose the right AGC glass for interior design projects and furniture application.
Technical Advisory Service (TAS) Products
Glass experts offering technical support on the company's glass products to customers with focus on specialties. This technical support covers topics such as: light, energy and thermal properties, structural calculation, thermal stress and thermal analysis, acoustics, safety and security, special products, technical datasheets, installation guidelines, technical trainings etc.
Support team that advises clients who process AGC glass, focusing on pre-processing, toughening and heat-strengthening.
More information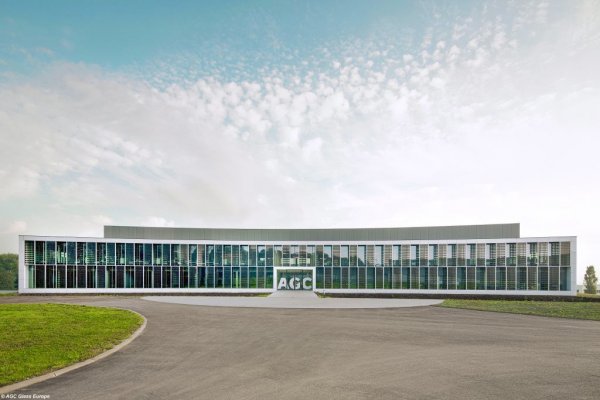 AGC Technovation Center
At the heart of AGC's technological know-how is the Technovation Center that develops new products and processes that bring value to people and the planet.
The AGC Technovation Centre brings together some 250 researchers, technicians and engineers in brand-new premises focused on improving the glassmaking processes and developing new glass products for the construction and automotive industries.
50% of the R&D budget is dedicated to sustainable products and solutions.