Name: AGC Glass Europe HQ
Country: Belgium 
City: Louvain-la-Neuve 
Architect: Philippe SAMYN and PARTNERS sprl, architects and engineers – BEAIsa 
Glass: Thermobel Energy N, Planibel Clear Vision
Quanity: 13 000 sqm
The AGC Glass Building, a nearly zero-energy building. The AGC Glass Building, the new headquarters of AGC Glass Europe, is a showcase for the glass solutions offered by the group in terms of design, thermal insulation, solar control and above all sustainability. Already at the design stage it won the prestigious international BREEAM certification (BRE Environmental Assessment Method) with a rating of "excellent".
Request More Information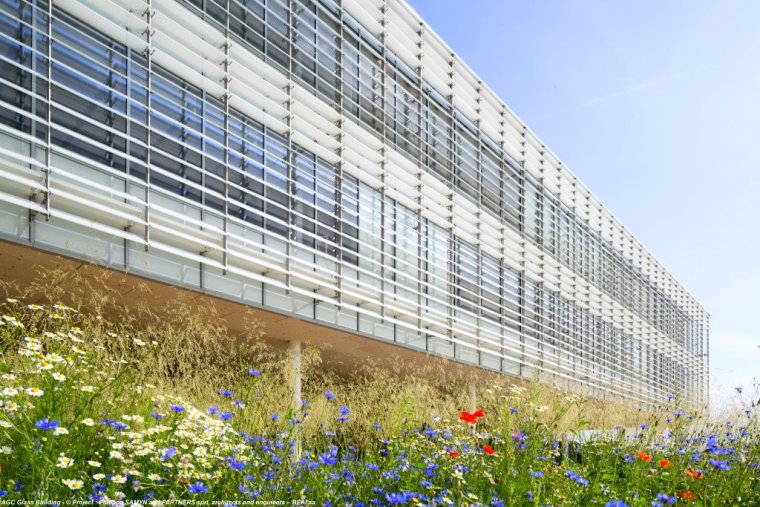 Photogallery